Turn on suggestions
Auto-suggest helps you quickly narrow down your search results by suggesting possible matches as you type.
Showing results for 
Topic Options
Mark Topic as New

Mark Topic as Read

Float this Topic for Current User

Bookmark

Subscribe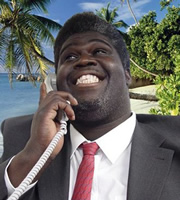 badwolf
Grafter
Hi,
On one of my plusnet home phone lines I am receiving a very high volume of nuisance calls (sales, questionnaires, fax machines, instant hang ups, silent calls, to name a few). The number has been on the TPS for over a month now and the calls still continue. (the number was on TPS before I was given the number, seemingly). They are all anonymous calls so it's not as if I can complain to OFCOM or anything.
Anyway, I got in touch with PN about renumbering the line due to nuisance calls. They said it would cost £35.85. Fair enough if there is a published wholesale cost for this but I need to ask as BT will renumber residential lines for free if you are receiving nuisance calls
Failing that there is ACR which is £5 per month.
Just don't see why I should foot the cost of this really
Any chance a PN bod could maybe take another look? Ticket: 33572696
Also would a renumber trigger a cease of ADSL?
Thanks
alanf
Aspiring Pro
Re: Line renumbering query
ACR costs £4pm from Plusnet not £5-or were you including the cost of Caller Display?
ACR may cut out some callers that you want to receive such as doctors and hospitals.
Although your current problem calls are anonymous many of us have experienced calls with spoofed or overseas numbers and they would not be intercepted.
"Calls will get through if the incoming number is 'unavailable' (when the caller has not made any attempt to withhold their number). This can happen in a number of cases e.g. if the incoming call is made from an overseas provider."
http://www.plus.net/support/phone/call_features.shtml#reject
There seems to be no easy answers. You may wish to consider an device such as TrueCall. That doesn't seem to be a total solution either but may work out cheaper over the course of a couple of years than ACR. I haven't tried it myself but it seems it will allow all but recognised numbers to be diverted to its built in answering machine without the phone repeatedly ringing.
http://www.truecall.co.uk/acatalog/trueCall_Features.html
N.B. The device is available much cheaper from sites other than Truecall's own website.
Update: See also CallBlocker
http://www.callblocker.co.uk/
Mand
Grafter
Re: Line renumbering query
Hi there,
The price you were quoted is the wholesale cost of a renumber, unfortunately we're not able to renumber for free.
A renumber wouldn't cease your ADSL service.
Topic Options
Mark Topic as New

Mark Topic as Read

Float this Topic for Current User

Bookmark

Subscribe