Turn on suggestions
Auto-suggest helps you quickly narrow down your search results by suggesting possible matches as you type.
Showing results for 
Problems connecting PS3 to the net.
Topic Options
Mark Topic as New

Mark Topic as Read

Float this Topic for Current User

Bookmark

Subscribe
Problems connecting PS3 to the net.
Hi guys, I am currently having a few poblems getting my sons PS3 connected to the web at my house.
I am inputting the correct WEP code in the right place, (or at least I think I am), but I just don't seem to be having any lich with anything that I do.
Whatever I try, it eventually times out when searching for the connection.
I have read advice that has been posted elsewhere that a reboot of the system or a ranaming of the system and then a reboot has worked in some cases but nothing seems t be having an impact.
Has anyone got any advice for me?
Thanks in advance.
Cheers Jim.
HPsauce
Aspiring Pro
Re: Problems connecting PS3 to the net.
What make/model of router is it?
I've seen various problems that require both the latest router firmware and an initial wired connection to get the device software up to date from the manufacturers (Sony?) web site.
Re: Problems connecting PS3 to the net.
It's a ZyXel Prestige 600.
I think I have worked out what the problem was and I was half-way to fixing it, but now I am comletely and utterly lost again.
Let me explain.
I THINK, that what the problem is, is that I need to allow the router to communicate to the PS3 and to do this I need the MAC code, (or MAC something) of the PS3. Then, now I have this code, I need to instruct the router that this is ok. Now through sifting through this post and that post on the net, I had found a code, (I think), that when entered into my browser would take me to the page of my router. (Are you following this). Then I would enter the name and password, (of the router), enter the MAC code, (for the PS3), and then press save and exit.
The only problem now is that I had about 8 different tabs open and now I have lost the detals of the code required to access my router. lol
And now I can't remember what I searched for to find it in the first place.
God I am sooooo confused.
I really thought I was almost there but now it has all gone pear-shaped.
Please put me out of my misery. lol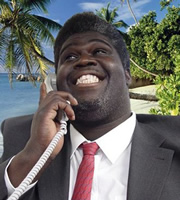 badwolf
Grafter
Re: Problems connecting PS3 to the net.
Personally, I think you are just making work for yourself having your Zyxel allow only permitted MAC addresses. All you need is good encryption configured (preferably WPA/WPA2)
Been a few years since I touched any Zyxel stuff but somewhere within the web interface of the router (under wireless security, or similar) you will need to specify the 12 digit MAC code of the PS3 (on the PS3 it will be under system settings -> system information)
Once this is in and you've configured the Wifi on the PS3 you should be good to go.
Still, would be worth testing with a wired cable first to make sure everything will work OK on wireless
Topic Options
Mark Topic as New

Mark Topic as Read

Float this Topic for Current User

Bookmark

Subscribe