turn on suggestions
Auto-suggest helps you quickly narrow down your search results by suggesting possible matches as you type.
Showing results for 
Topic Options
Mark Topic as New

Mark Topic as Read

Float this Topic for Current User

Bookmark

Subscribe
N/A
Well.. I finally got fed up with Be* and their seemingly regular downtime on Sundays. The service is nothing special really and to be honest is no better than plusnet.
So I'm thinking of BBYW option 3 - I used to be Premier option 1 but I do recall there being a few issues with gaming - is this still the case?
7 REPLIES
Highlighted
Sorry to hear your experience with Be* has not been great. Indeed you are not the first person to have mentioned that - but it's great that you've decided to come back.
Gaming is treated with the highest priority on our network, so unless you're using a rarely used game - or a non-standard port - you should find that you actually get the best service possible.
The exception to this is where we cannot detect your traffic as gaming traffic (fairly rare) and therefore do not give it the prioritisation that it benefits from. In most of these cases, however, providing it's a reasonable request, we can work with you to get that corrected.
If there is anything else at all that we can help with - do give us a shout!
Oh - and as an addition to that - these are the games that we definately detect and prioritise on the network :
http://portal.plus.net/central/forums/viewtopic.php?t=52984
Unfortunately, that list is not quite exhaustive - and indeed could do with an update. I'll see if we can arrange that some time this week.
dave
Plusnet Staff
It's up to date now, not much changed since the last update.
N/A
Quote
Sorry to hear your experience with Be* has not been great
Not as sorry as I am
ops:
I see the old favourites are still on the list
Cheers guys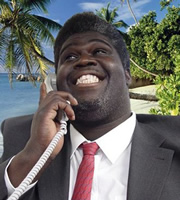 badwolf
Grafter
It's me.. (gotdsl)
Is it possible to "migrate in" with a MAC code I have from Be*? It's in the format of LLLV*******/***** - can this be used or is it a new provide? :?
Should be a migration. If you use the migration path and enter the MAC key it should be processed for you.
N/A
You're only welcome back if you don't bring Fred with you. :lol:
Erm, joke (in case you didn't guess)
Topic Options
Mark Topic as New

Mark Topic as Read

Float this Topic for Current User

Bookmark

Subscribe