turn on suggestions
Auto-suggest helps you quickly narrow down your search results by suggesting possible matches as you type.
Showing results for 
Alu cable and terrible ping
Topic Options
Mark Topic as New

Mark Topic as Read

Float this Topic for Current User

Bookmark

Subscribe
:

:

:

:

Re: Alu cable and terrible ping
Alu cable and terrible ping
Since i can't get through to anyone in live chat ill post here in the hope a member of technical will see it.
We currently have fttc, however have been informed previously that part of our connection is aluminium cabling (it only took BT 6 engineers to figure this out), no effort has been made to change it and we were told it would be too much hassle as the underground team would be needed, not our issue.
Recently our fibre connection has felt more like dial up, we are unable to use 2 devices at the same time without both buffering like mad, and if my husband is playing his pc, the ping is all over the place, as high as 400ms sometimes, and I am unable to use any other device at the same time otherwise it renders it impossible for him to play online. Our download speeds are not great for a fibre connection (especially since some people are complaining about 40mb down and 10mb up not being enough) at approx 21mb and upload is very rarely over 1mb, absolutely terrible.
What can we do about this? Surely if it's the alu cabling causing this then it should be changed as we aren't getting the service we should be through no fault of ours but have to continue to pay for it.....
13 REPLIES
Highlighted
VileReynard
All Star
Re: Alu cable and terrible ping
Unfortunately, since the phone cables were installed for telephone use they only have to allow for a decent phone performance.
If you voice performance is noisy or defective, they have to fix it.
But there are no guarantees at all that it is suitable for broadband.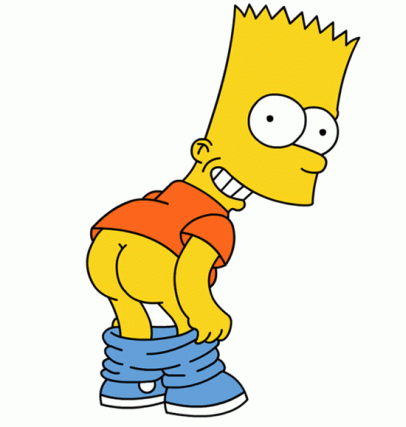 etdsaunders
Pro
Re: Alu cable and terrible ping
You'd more than likely have to pay yourself for them to replace it. After all it's only a phone line for voice calls
Raspberry Pi enthusiast!
If you Like it, give it a
Re: Alu cable and terrible ping
Your only contractual remedy is if your download sync speed is lower than the minimum guaranteed speed promised by Plusnet when you signed up to FTTC, and they have been subsequently unable to improve it above that threshold.
That doesn't fix the aluminium cabling issue though, unless you have the option (and the cash
) to go with Virgin cable.
Gandalf
Plusnet Help Team
Re: Alu cable and terrible ping
Sorry to hear you're experiencing connection problems.
From an ISP point of view we can't arrange for the aluminium cabling to be replaced, but if this causes problems below our suppliers expectations they may replace the line.
Unfortunately our tests aren't showing any issues with your sync speed at 19.4mbps within the estimates of your line of between 18.7mbps to 26.7mbps, and your connection is stable.
Do you hear any noise on your line when you plug a home phone handset into your master telephone socket? If so we could try progressing a fault that way.
Failing that it may be worth filling out this formwize to raise a query with the fibre enquiries team at Openreach to find out if there are any plans to provide you with a better fibre connection.
Hope this helps.
If this post resolved your issue please click the 'This fixed my problem' button
Anoush Mortazavi
Plusnet Help Team

Re: Alu cable and terrible ping
So if no one is willing to replace the cabling that we have been told by an engineer is more than likely the problem then where do we go from here? Because it's getting so bad, to the point we can't use 2 devices to access the internet at the same time and my husband is being driven insane trying to game online.
I get that when the line was installed it was intended for voice only however there are probably not many households in Britain that only use their Li e for voice anymore.
A service is being offered which has to be delivered via a phone line but the phone line is inadequite to carry the load so surely to deliver the service someone needs to take responsibility to correct the problem. Infrastructure in Britain is an absolute disgrace. We do not use the line for voice and haven't done for a lot of years, it is only used for internet.
Re: Alu cable and terrible ping
I get that you are just an isp however you are the thoroughfare to the people who control the network and therefore need to be going back to them. The ping has never been so high, only recently has it been so unstable.
Re: Alu cable and terrible ping
Probably easier to get a new husband than expect a reseller of BT products like Plusnet to fix all that's wrong with the UK's broadband infrastructure.
Re: Alu cable and terrible ping
Not quite Jay, don't think in an age where online gaming is as popular as it is that it's unreasonable to ask for an internet connection that is capable.
Re: Alu cable and terrible ping
Not unreasonable at all, but you are only one of many customers suffering from the shortcomings of an infrastructure which is often barely fit for broadband with even the most basic functionality.
Terranova667
Pro
Re: Alu cable and terrible ping
As somone that is also on Aluminium I can say first hand that Openreach will NOT do anything about the cabling unless your willing to pay for it yourself or the line actually dies and nothing can be run on it.
I have been in the same situation, The enginner I had was great spent close to 4 hours testing everything from my home, every pair in the drop point to find a spare ( sadly there were none) and along the route to the fibre cab, he found that the cabling from the drop point to the fibre cab had degraded and needed replacing if i were to get anywhere near my full speed back and put a request in for that to happen.
Sadly Openreach in no uncertain terms told me and the engineer to go do one and refused to do anything about it claiming the speed I had was good enough despite loosing 20Mb+ and that they only have to give the minimum, as long as the voice side of things was ok then it was deemed not a issue, they will do anything not to pay for their poor cheap choices they made over the years.
It seems really stupid considerring at some point they will replace everything with fibre, surely that is more expensive than replacing a section of cable especially when it's the cheap not fit for purpose ( enginners actual words) aluminium compared to copper.
Re: Alu cable and terrible ping
The period of time that Openreach was merged with BT was detrimental because they would not allow comms companies out there to help upgrade the infrastructure of Britain. We know someone in Rotterdam who gets 100mb+ on fttc, for Britain being one of the 'leading countries' of the world we are falling far far behind.
It's taking private companies like CityFibre to roll out massive projects to upgrade the infrastructure, which is only focusing on cities just now not outlaying towns.
We don't have virgin in our area either despite a lot of interest.
Just don't understand how they can get away with selling a product, fttc, adsl, via a phone line but as soon as there's any sort of issue reported as long as voice is ok then there's nothing done.......
Strat
Moderator
Re: Alu cable and terrible ping
I often hear an MP in the House of Commons refer to "Openreach's atrocious service".
Then a light slap on the wrist is administered and all is forgiven.
Customer and Forum Moderator. Windows 10 Firefox 64.0 (64-bit)
Baldrick1
Aspiring Hero
Re: Alu cable and terrible ping
You can't expect the government to act and help with investment in fibre infrastructure that could cut down the need to travel when they are investing 10s (or is that going to be 100s) of billions of our money on train sets that few of us can access and even fewer of us will be able to afford to use.
Topic Options
Mark Topic as New

Mark Topic as Read

Float this Topic for Current User

Bookmark

Subscribe
:

:

:

:

Re: Alu cable and terrible ping